Welcome to Kilbride House!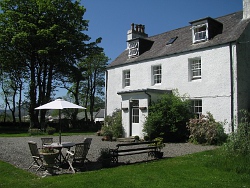 Kilbride House is a delightful former Georgian Manse standing in a large lawned area with mature trees. The surrounding land is farmed by the owners. Close to the house is a pre-Christian standing stone and an ancient well. It is a short walk or drive to the sea where there is a lovely bay (Camus Malag) with stunning views of the Small Isles and the Cuillins. From this bay there is a well known circular walk of about 11 miles which passes through two villages which were destroyed during the Highland Clearances. There is abundant wildlife including golden and sea eagles and otters.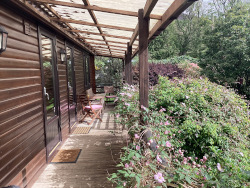 The scenery of Skye is full of variety. From the dramatic Cuillin mountains to the lushness of the Garden of Skye in the south. There are numerous mountain and coastal walks. From the nearby village of Elgol there are boat trips to Loch Coruisk which is in the heart of the Cuillins. Kilbride is 5 miles from Broadford where there is a supermarket with petrol station, laundrette, post office and various other shops. There are also several places where you can have a meal.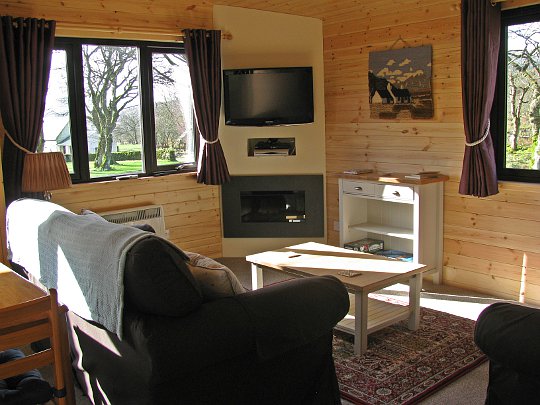 The lounge in the chalet